Shopping Cart
Your Cart is Empty
There was an error with PayPal
Click here to try again
Thank you for your business!
You should be receiving an order confirmation from Paypal shortly.
Exit Shopping Cart
| | |
| --- | --- |
| Posted on April 10, 2018 at 10:30 AM | |
ENERGY AWARENESS
A FOUNDATION FOR LIFE
( A course for personal and spiritual growth )
Understanding energy and its affects on everything we do.
Learn and experience simple techniques to affect positive change in all aspects of life.
The course will be delivered monthly, on the 3rd Thursday of each month, begenning April 19th   7-9pm.
Cost £7.00 including refreshments.
Each presentation stands alone; builds on the previous presentation and prepares for the following -
1) An introduction to the Energy Field.
The 4 lower bodies, chakras and alignment.
2) Meditation
Relaxation, alignment and visualisation
3) Thought, word and deed
Effect on self, others and environment.
How to turn negative into positive
4) Living in Harmony
Energy in your own environment. Household applicances. Creating positive energy at home / workplace.
The car as a teacher.
5) Vibrational Healing
a) Bach Flower Remedies
b) Sunflower Apothecary
c) Colour and Sound
6) Crystal Energy
Power, use, benefits and contraindications of crystals.
7) The Journey of the Soul
cycles of lives, life plan, Karma
8 ) The Journey of the Soul (continued)
| | |
| --- | --- |
| Posted on March 12, 2017 at 4:10 PM | |
STEPS
The path of the soul
The way of simplicity
The STEPS programme is a series of 12 monthly presentations based
upon spiritual law rather than religious doctrine. It does not conflict with
any faith or tradition, respecting all paths and recognising that each
embraces an aspect of the Truth.
STEPS is designed to offer a greater understanding of ancient truths
which are the basis of spiritual life. The STEPS are continuous and
eternal and apply to each of us, giving opportunities and challenges for
personal change and spiritual growth.
STEPS addresses the key issues we must each balance to be truly at
peace within ourselves. This means freedom not conformity. STEPS is
not demanding but offers choices bringing us to an acknowledgement of
something greater than ourselves.
This brings the often uncomfortable
truth that true freedom lies in surrender rather than control.This is
surrender to the inner voice which is constantly reminding us of our true
identity as souls on an eternal journey through lives.
The STEPS programme is non denominational and has no religious
affiliation. The presentations are a compilation of the ancient wisdoms of
the East and the West founded in the messages given by the Ascended
Masters.
The Ascended Masters are advanced souls who have lived many lives
on earth and have overcome difficulties which we too now face. Having
achieved this mastery they are no longer required to live at the physical
level but reside in higher dimensions from which they seek to guide and
inspire us, if it is our wish.
They cannot influence our free will.
STEPS is a personal development programme designed to lead us step
by step by encouraging a re-examination of our attitudes and beliefs. It
also teaches simple and safe spiritual practices to strengthen and seal
the energy field, which will assist the process of personal, spiritual
development and evolution.
We warmly invite you to attend and experience this new chapter in the
earth's evolution and growth.
| | |
| --- | --- |
| Posted on January 28, 2017 at 5:55 PM | |
The Sunflower Apothecary
website is now available
 to purchase products online.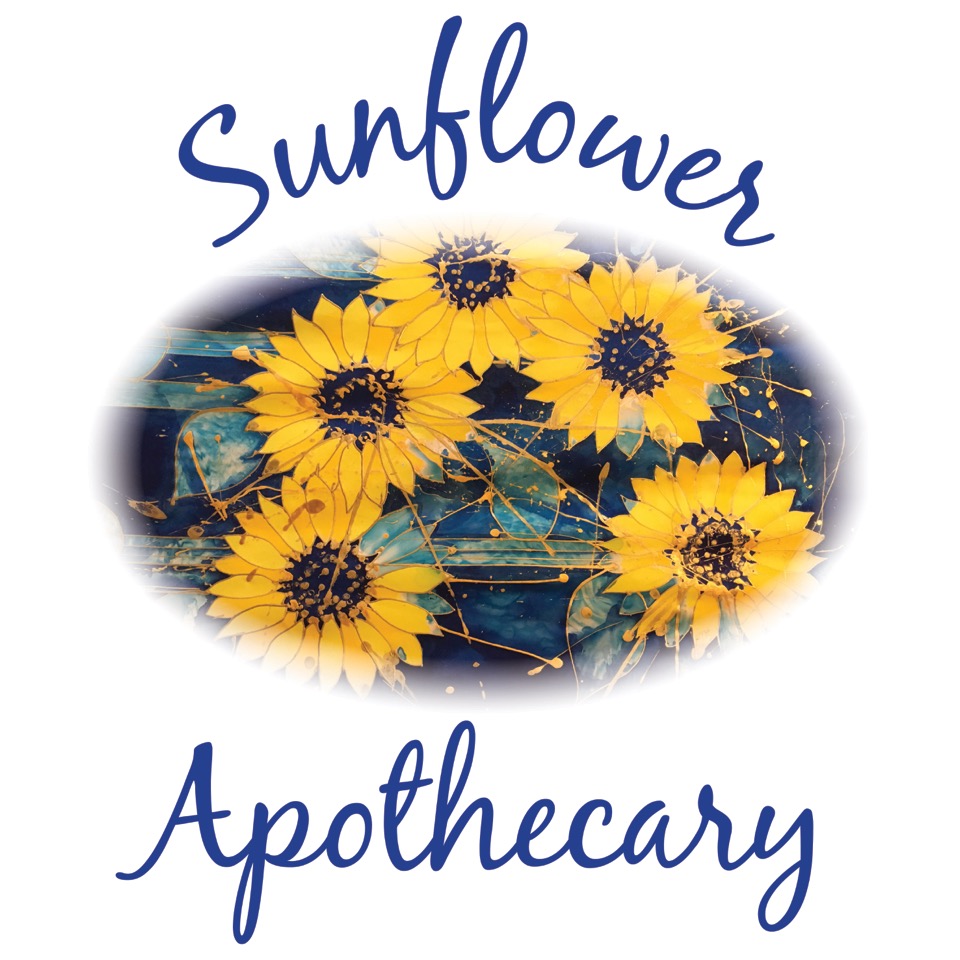 The Sunflower Apothecary
A carefully developed range of products designed
to assist healing at many levels.

/